Cribbage is played every Monday in the Auditorium from 11:00 a.m. – 1:00 p.m.
Lunch is served at 11:30 a.m.
Join longtime volunteer Pat Newman and learn a fun game that uses cards and a pegboard to keep score.
Don't know how to play? Pat is a great teacher. We have a variety of card styles to choose from and we hold two championship tournaments every year. Please call Pat and let her know that you would like to play. 619-417-1844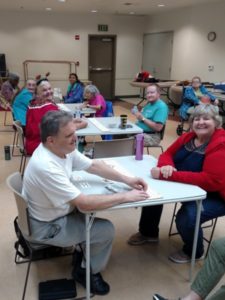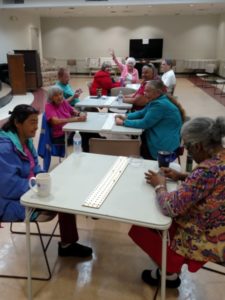 Photos of Blind Community Center cribbage players having a good time.