A life so beautifully lived deserves to be beautifully remembered.
Lion/Lioness Odena Dillard.
Born February 7, 1957 Died November 3, 2018
Happily married to Gary for 40 years and a beloved volunteer at the Blind Community Center for much of those 40 years.
Odena was an exemplary Lion and Volunteer.
Her life was a blessing.
Her memory a treasure.
Odena is loved beyond words and missed beyond measure.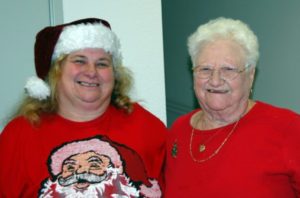 Here is a photo of Odena and her long time fellow BCC volunteer Patty Wilson.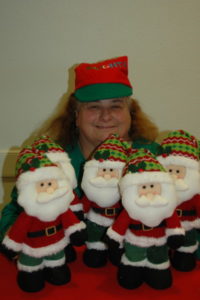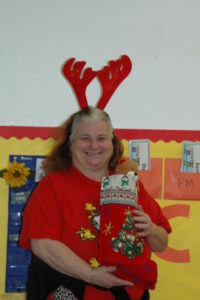 Odena made sure that the Blind Community Center Christmas party was a success every year.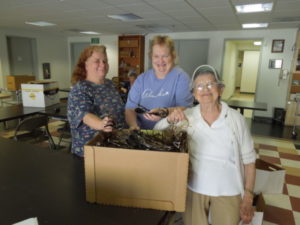 In this photo Odena helped sort eyeglasses at the BCC.