The annual Spaghetti Dinner Fundraiser for the BCCSD was held on Saturday, September 9, 2023. Attendees enjoyed Bingo and a delicious Italian meal with spaghetti and meat sauce, Caesar salad, garlic bread and homemade carrot cake with cream cheese frosting. If you missed us this year, mark you calendar for September 2024.
It's not too late to donate if you want to help the BCCSD. Any amount is appreciated. Thank you. To Donate: https://bccsd.org/donate-2/
Thank you to the De Anza Chapter and Life Member Club of AT&T Pioneers, who worked tirelessly in the kitchen and wherever else needed. Pioneers manned the chafing dishes heaped with spaghetti noodles and meat sauce. They washed pots and pans and left the kitchen spotless at the end of the event.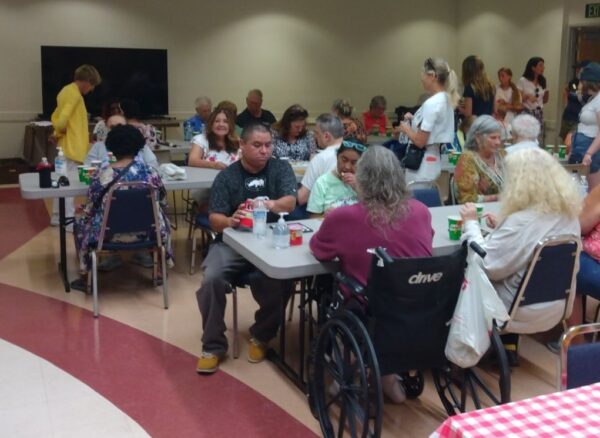 National Charity League moms and daughters helped blind and low vision participants with the bingo, handed out prizes, served the meal and escorted guests. They did a wonderful job. Thank you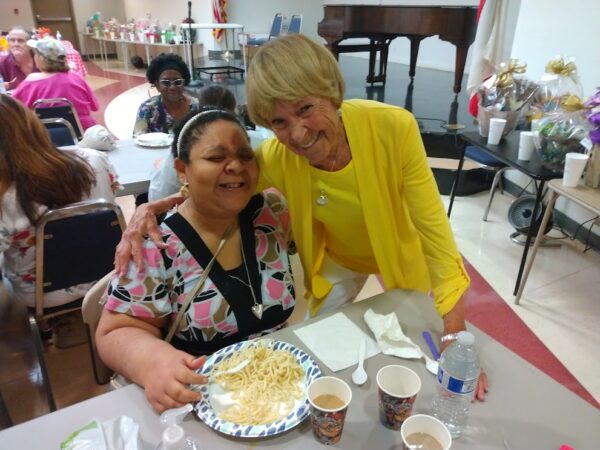 Everyone enjoyed the day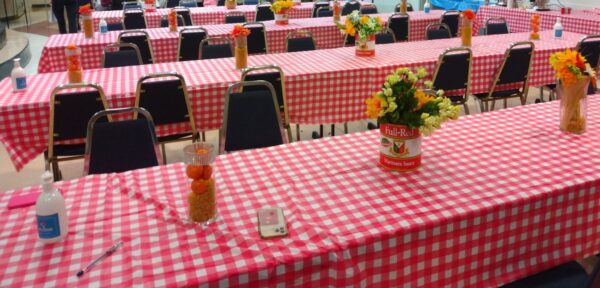 Thank you to Lion Mary Manning for putting together all of our raffle prizes and making ten homemade carrot cakes with cream cheese frosting – So Good! Lion Christie made the decorations and the spaghetti. Lion Nena and Ivan sold tickets at the door. Sharlene took care of the front desk. We had a great team and a successful event.